WHITE LIGHTS
---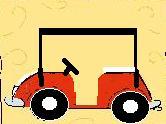 SUN CITY HILTON HEAD GOLF CART OWNERS

Tired of people pulling up along side to remind you that your turn signal is still on?





I have the solution. I will install a dash mounted turn signal indicator.

I can install two lights to indicate which directional is on or one light to flash no matter which directional is blinking.

The total price for either of the above installations including parts, labor, pick-up and delivery...


To schedule installation contact Jerry at 705-7127
or: jlwcypress@sc.rr.com
---
To view the ad as created by my Grand Daughter, Kenady Shope
when she was 11 year old... click HERE.
Or hit the "BACK" button to return...